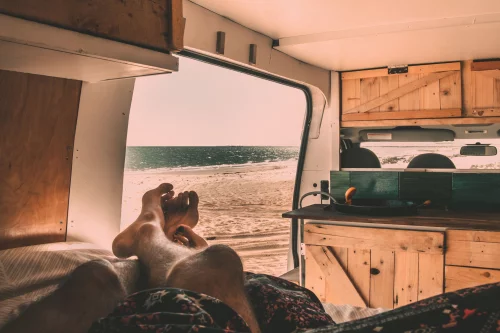 Cooperative working style
Corporate purpose
Our success is based on the personal commitment of everyone. At KEEN there are no hierarchies - instead we continuously strive to develop our "Corporate Purpose" together. For us, a social and meaningful working environment is the basis for successful action.
No fixed roles
Our highly qualified team with its diverse skills is continuously developing and creating a comprehensive pool of knowledge from which our clients also benefit. Before each project, we consider together who is interested and who has the capacity, and in this way we constantly assign new roles. It never gets boring with us.
Social responsibility and trust
KEEN puts people first because positive interaction opens up potential, builds trust and develops a long-term bond between stakeholders. This trust is based on our open communication and our common pursuit of goals. We work closely and confidentially with our customers and colleagues, share our knowledge and support each other.
Benefits
All members of the KEEN family have special benefits and rights that can be used by everyone. In addition to 2 great offices in Innsbruck and Gernsbach, free use of company cars and fair pay, we place great value on other aspects:
Flexible working hours
You can arrange your working hours freely in coordination with colleagues and customers.
Mobile work
You have the possibility to decide where you work as long as you fulfil your tasks. Our offices in Innsbruck and Gernsbach are also open to you outside working hours.
Profit of the company's success
When the company makes a profit, you profit too.
Team benefits
KEEN offers various benefits and is open to your ideas. Team days to improve the team's well-being and set common goals take place regularly.
Transparency
You have access to the status of projects and company figures at all times.
Expectations
In our company, all KEEN-ethicers enjoy a great deal of freedom and complete trust in each other. To make the cooperative way of working possible, we expect the following from each other:
Openness and honesty
Honesty and openness create trust and help us to solve problems together.
Representation of KEEN
We all represent KEEN's values and purpose and are committed to the good of the company, our colleagues, our customers and society.
Time management
You are responsible for your own time management in consultation with the team.
Fairness
We use our benefits in the company, but also pay attention to fairness towards our colleagues.
Commitment
You take initiative, support your colleagues and have a hands-on mentality.
Motivated? Authentic? Passionate?
If these qualities match you, don't hesitate to contact us. Even if there are no current vacancies that fit you, we'd love to hear from you. There are no fixed roles with us; the job adapts to you. At KEEN, the focus is on people. Your personality, strengths and talents are valued and encouraged. We are always looking for motivated people who want to work with us to make a positive difference in the world of work and beyond.
---
Event assistant (m | f | x)
---
Initiative Application (m | f | x)
---
Let's create real impact together
My application as an event assistant
Are you ready to support our projects with positive energy? Register in our employee pool and let's get started together full of energy! (German required)