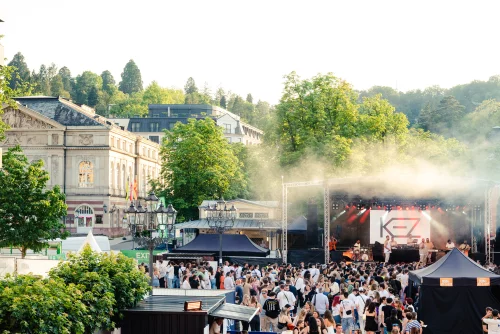 Sustainable concepts
We are all about making a long-lasting positive impact on our planet and society - no matter what the project.
And that's how
We support our partners on their way towards sustainability. We create guidelines, checklists and monitoring programmes to make events and projects environmentally and socially responsible. At the same time, we draw attention to important issues and show how it can be done with our own environmentally conscious actions!
No greenwashing!
Our sustainability manifesto is our foundation and we measure our progress according to it. We evaluate the sustainability of our projects based on three pillars: economic, social and ecological. In doing so, we are guided by DIN 20121 in order to achieve our goals. We analyse various fields of action, such as waste management, catering, material procurement, location, energy and water, mobility and social responsibility. When implementing projects, we follow all local requirements to obtain sustainability certificates and confirm the sustainability of an event.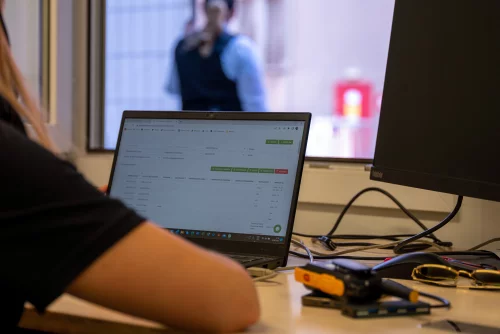 Event Production
Projekt development
We support our partners in bringing their ideas to life by taking a comprehensive approach based on our creativity and experience. We cover all relevant areas, including hospitality, ticketing, infrastructure, sustainability, health and safety, technology and more.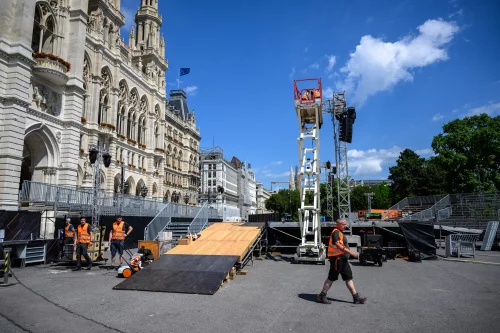 Project and production management
We take full responsibility for overseeing every phase of our partners' production, from planning to execution - we act as the primary contact for all parties involved. We closely monitor the budget and ensure that the project stays on schedule at the end.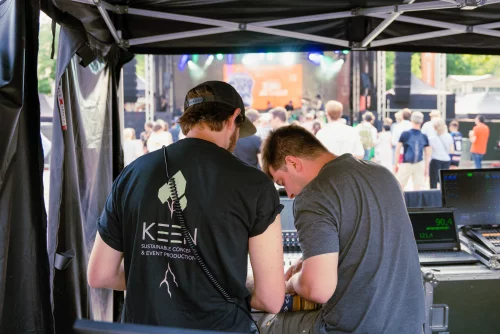 Project consulting and support
We bring fresh creativity and innovative solutions to a project by taking an external perspective. We share our knowledge and experience to achieve truly effective results.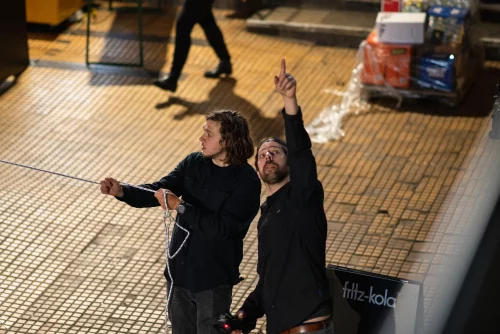 Health & safety management
We ensure safety throughout the entire event. We conduct a thorough risk analysis, take responsibility for official approval processes and create checklists, safety manuals and regulations for all involved. On site, we ensure that all safety requirements are met.
Innovation & products
We work on innovative projects and solutions that drive the event and service sector forward and benefit society at large. We have already successfully implemented the following products: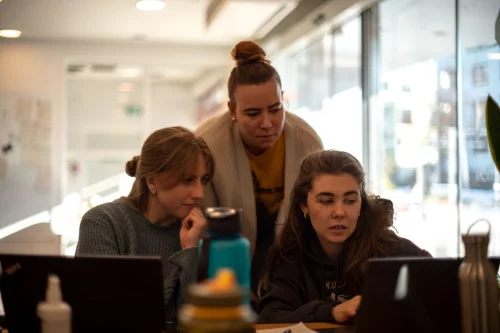 Marketing and consulting
With our expertise in events and services, we develop creative marketing strategies. We have tools and mechanisms to bring new ideas to life and create honest communication.
---
Internal and external public relations
We make sure that your messages are clearly adapted to your target group - whether they go within your company or out into the world.
---
Social media and communication strategies
We come up with individual social media strategies for you: Our creative ideas ensure that your company is best presented in the online world.
---
Digital company and product presentations
With the latest technologies and fresh design approaches, we will amaze your target group and create an unforgettable impression.
---
Graphic design and conception
From the first idea to the finished design, we accompany the whole process. We make sure that your corporate identity is perfectly expressed!
contact us
LET'S CREATE REAL IMPACT TOGETHER
Are you ready to start your new project with positive energy? Contact us and let's get started together full of energy!